Basic Coverage
---
 The Alabama Insurance Underwriting Association offers a Wind and Hail only policy (written with a package policy issued by an insurance company that underwrites other coverages).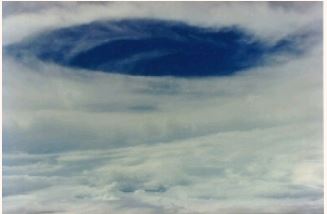 Only condominiums, homes, mobile homes and commercial businesses located in the Gulf Front, Beach and Seacoast territories of Baldwin and Mobile Counties are eligible in the Plan. You should consult your insurance agent to determine where each territory is located.
     The AIUA offers coverage on a residential dwelling up to a maximum of $500,000 and a max $250,000 on contents, combined residential dwelling and contents to $750,000, for a one to four family residential location. A total limit of $1,000,000, combined building and contents coverage, can be written for a commercial location. A builder's risk policy will also be issued for the same limits that qualifies for the Plan. Vacant property, motor vehicles, and farm properties are ineligible for coverage.
     A hurricane deductible applies only in the event of a hurricane. The standard deductible for all other perils is $500.
Effective July 1, 2008, AIUA offers discounts on policies covering residential dwellings built to, or retrofited to  Fortified…for safer living®  fortified wind resistive standards. IBHS retrofit Certification form must be completed and submitted when applying for this discount
      Condominium owners should be aware that usually a master policy is sold to the Condo Association that provides coverage only to the exterior of the building. In the event there is damage to the interior walls, carpets, etc. of the units, the Condo Association policy normally does not pay for these damaged items. Condo owners should consult with their building manager for details on their specific situation.
     Mobile Homes are required to be at least 8' x 32'in size and must have the Alabama Manufactured Housing Commission Installation Certification Label. Tie-downs must be installed.
     If the property is located in an area which is classified as Zone "A" or "V" according to the National Flood Insurance Program, a flood insurance policy is required to be in place before an AIUA policy is issued. Flood coverage must be at least equal to or greater than the AIUA amount of coverage or the maximum coverage limit offered by NFIP.
     If the property is located in areas designated under the Coastal Barrier Resources Act a flood insurance policy issued by the National Flood Insurance Program (or a federally sponsored Write Your Own (WYO) program) in an amount at least equal to the AIUA policy limits or the maximum provided by the National Flood Insurance Program is required.